Time flies! The new year is approaching and as skies turn grey and temperatures drop, it's time to start our annual phase of self reflection. An opportunity to discuss what was great and what needs to be improved. We would like to summarize the most beautiful moments and memories with you and step  motivated and with lots of good resolutions into 2019!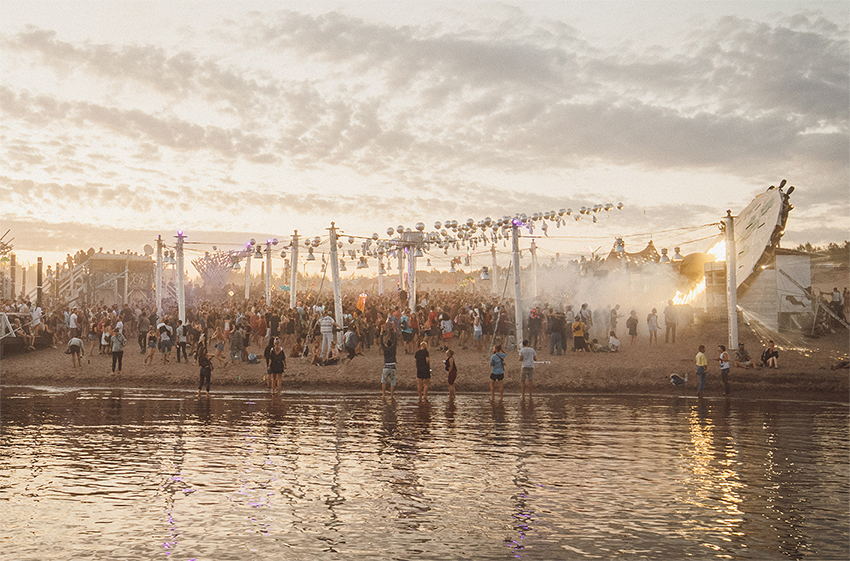 Around 20.000 like-minded people, found themselves beamed up to the beaches of Bergheider See on that sunny Thursday afternoon in July, already anticipating five days of wild and free celebration. The welcoming of our galaxy was marked by impressive sets from various artists like Oliver Koletzki, Marcus Meinhardt, Dirty Doering, Kim Ann Foxman, Moonbootica, Heimlich Knüller and Kollektiv Ost. At that point, all of the "earthlings" that had found their way into our cosmos of passion and joy got carried away by the vibes and emotions of the following days. 
Apart the spacious beach, between Höhe Düne, Tiefes Moor and Steele, places covered in colorful patches of fog and music, ravers found a welcoming home where they could celebrate their state of being with Yetti Meissner, Henning Baer, FJAAK, Niconé and Schleppgeist. On the other side of the field they were invited to join for a dance through the rough moonscape accompanied by Einmusik, Stimming, Format:B and Erobique.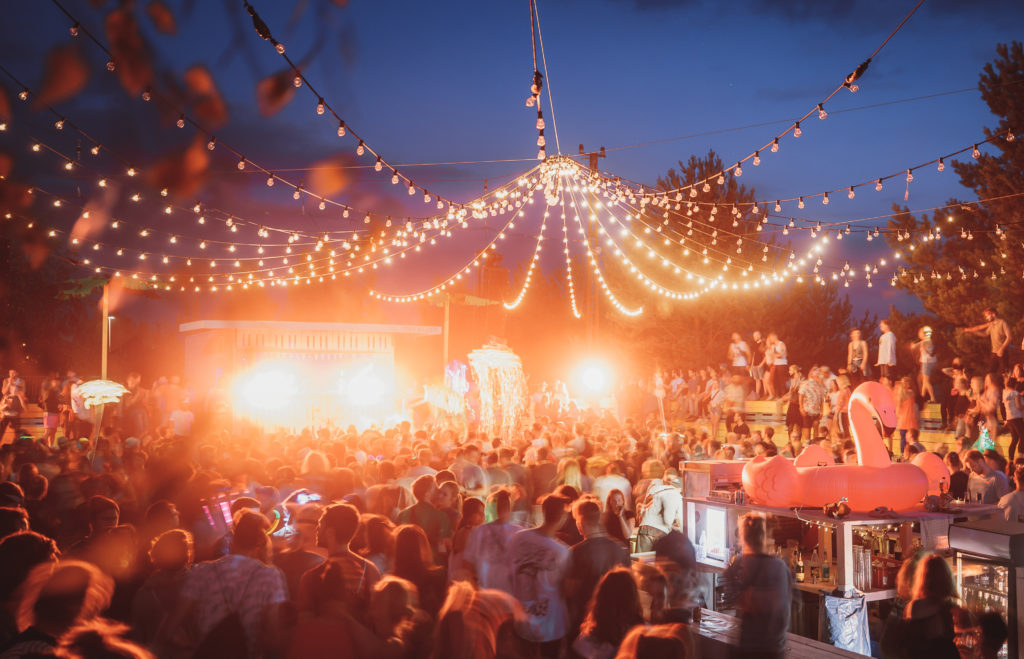 Amid tropical palm trees and pink flamingos, Miami Kreuzberg took care of all the souls that were seeking for urban sound to sing along before they headed towards Station Endlos, where days and nights seamlessly merged into another. 
However Feel Festival is equally home to electronic and handmade music. Thus our mainstage was location for a breathtaking start into the weekend by the Beatsteaks and hosted many other artists like Trettmann, Antje Schomaker, BRETT, Faber, FIL BO RIVA, Giant Rooks, Isolation Berlin, Leoniden, Milliarden, SXTN and Zugezogen Maskulin. In compensation, numerous singers and songwriters offered a calm alternative and turned our "Wohnzimmer" near the dunes into a comfy meeting point. 
Even the strongest legs need to rest at some point! Our workshops and discourses were the ideal opportunity to take a break and get involved in many activities such as drawing at Drink & Draw Art Camp, meditation and yoga with Soneiro Collective or moderated political discussions. Everyone was invited to join and gain lots of inspiration and make new experiences. The adventurous followed Dominik Eulberg on his night hike to explore the bats of Bergheider See, met their crew for a bumper car ride near the beach or relaxed at the theatre night. Stunning artistic Performances could be seen at the circus and if you felt like it's time for some spontaneous transformation, our friends at the hair salon were happy to make this wish come true. 
Despite all the "blood, sweat and tears" we put into organizing, preparing and planning Feel Festival, there are still areas needing improvements. To deal with the huge problem of waste on the festival site we decided to reintroduce a garbage deposit. The removal of waste puts a strain on us not only financially but also on our own claim to be as eco-friendly as we can. Due to this change, we can already see an improvement but it's still not enough. Therefore we decided to raise the garbage deposit to 10 Euros next year, so visitors get more aware of how important it is to clean up and save the environment. We will also increase the     infrastructure and increase the amount of trash cans and stations where you can drop your waste and get the deposit back. 
We want to thank especially all the volunteers that helped keeping the site clean during the festival! Let us stay aware of our environment and save the local flora and fauna so we're able to enjoy this beautiful place in the future.
It will always be a balancing act to meet your expectations, our needs and the regulatory requirements, but with all the support we receive from visitors, collectives, artists and helping hands, we're more than happy to accept this challenge and work on creating a better Feel Festival each year. Please, contact us if you have any ideas or critics you want to share, that might help us improving our work. 
We will now take our time to gather inspirations and ideas to, on the one hand, keep the familiar atmosphere of the Festival, and on the other hand, create an exciting and new Feel Festival 2019! 
Thanks for everything, see you soon!
Your Feel Crew